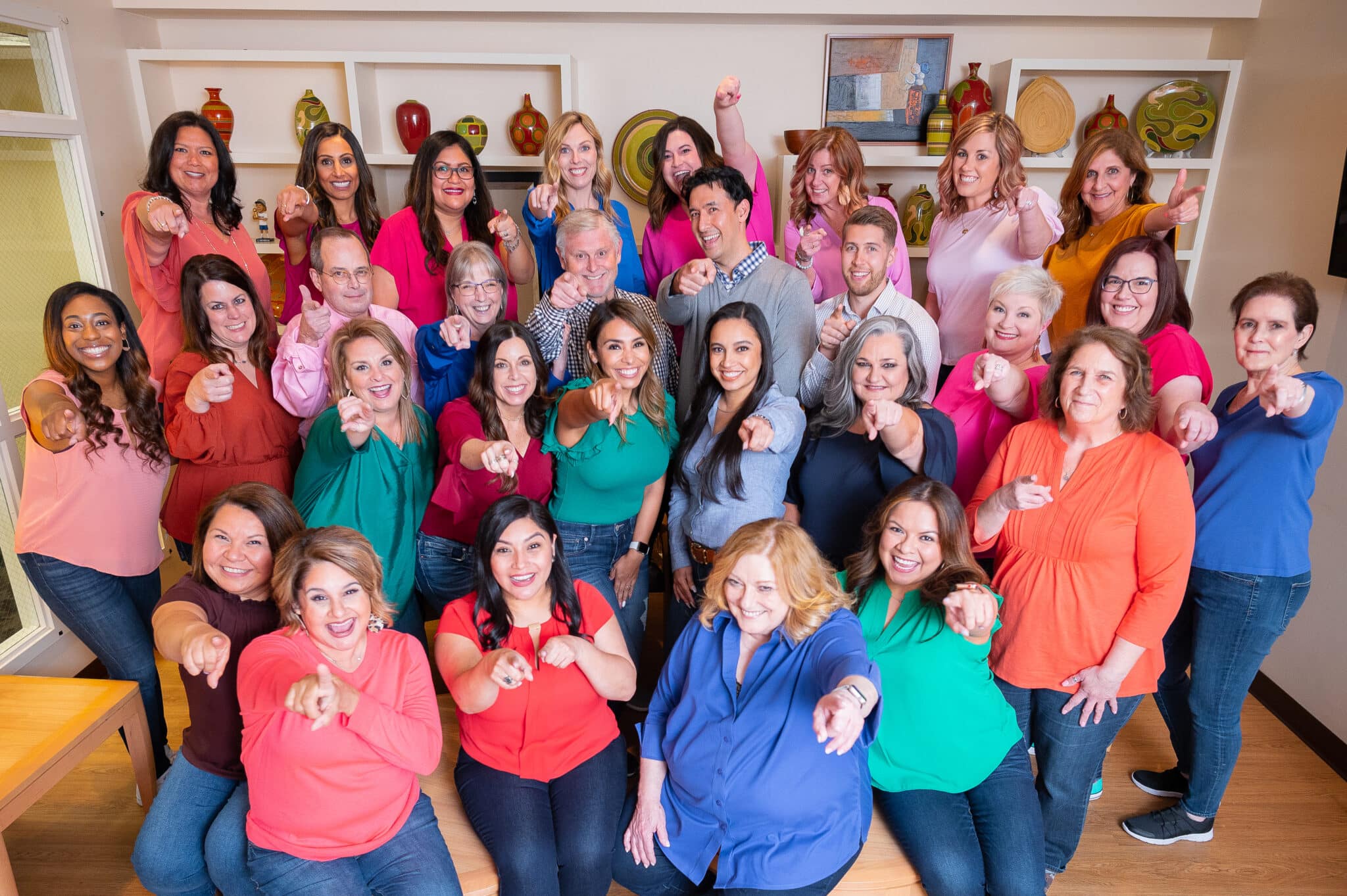 At Woodhill Dental Specialties, our team inspires as many smiles as they treat! Our staff members see this as more than just a job — they see working here as a career they love. Their passion for their work shows in everything they do. Without question, we love our team. And we know our patients do, too! That's why we wanted to share a little about what makes this team so special.
Teamwork Makes the Dream Work
We're proud to have created a team of dentists, orthodontists, technicians, and staff that has one focus: Caring for you, our neighbor. Our team and our doctors work together to bring you exceptional treatment. And we do that with more than a little humor and fun. At Woodhill Dental Specialties, we are always there working together, and we have a wonderful working relationship.
Part of what makes us different is that we entertain and educate our patients while treating them. We think the more connected you feel with your providers, the happier you are. It's just a better experience! We truly enjoy our time here, and we want you to enjoy it, too! It's the reason that most of our staff have been with us for years. That means you'll see the same assistants and staff every time you come into our office.
What to Expect From Our Team
Our team takes the time to get to know each patient and their family. We don't just herd you in and out of the examination room. We take the time to chat with you or your child about what's happening in your life. We get to know you and your goals, always striving to serve as your friend and guide as we pursue a lifetime of oral health.
Our staff entertains your child with toys that are fun and also educational. In addition, our team takes the time to teach your child proper brushing and flossing techniques using our unique stuffed animals (complete with teeth!). We want to answer any questions and address any concerns you or your child may have about oral health.
We do all of this because we want your child to look forward to returning! Each time you visit, you can expect personalized care from an energized and engaged staff.
Follow Us On Social Media
If you want to keep up with all the fun we're having in the office, follow us on Facebook or Instagram. And if you live in the Dallas, TX, or Rockwall, TX, areas, you can meet our incredible team in person when you schedule your first appointment! Visit our office to see the difference this team can truly make on your child's dental and orthodontic experience.